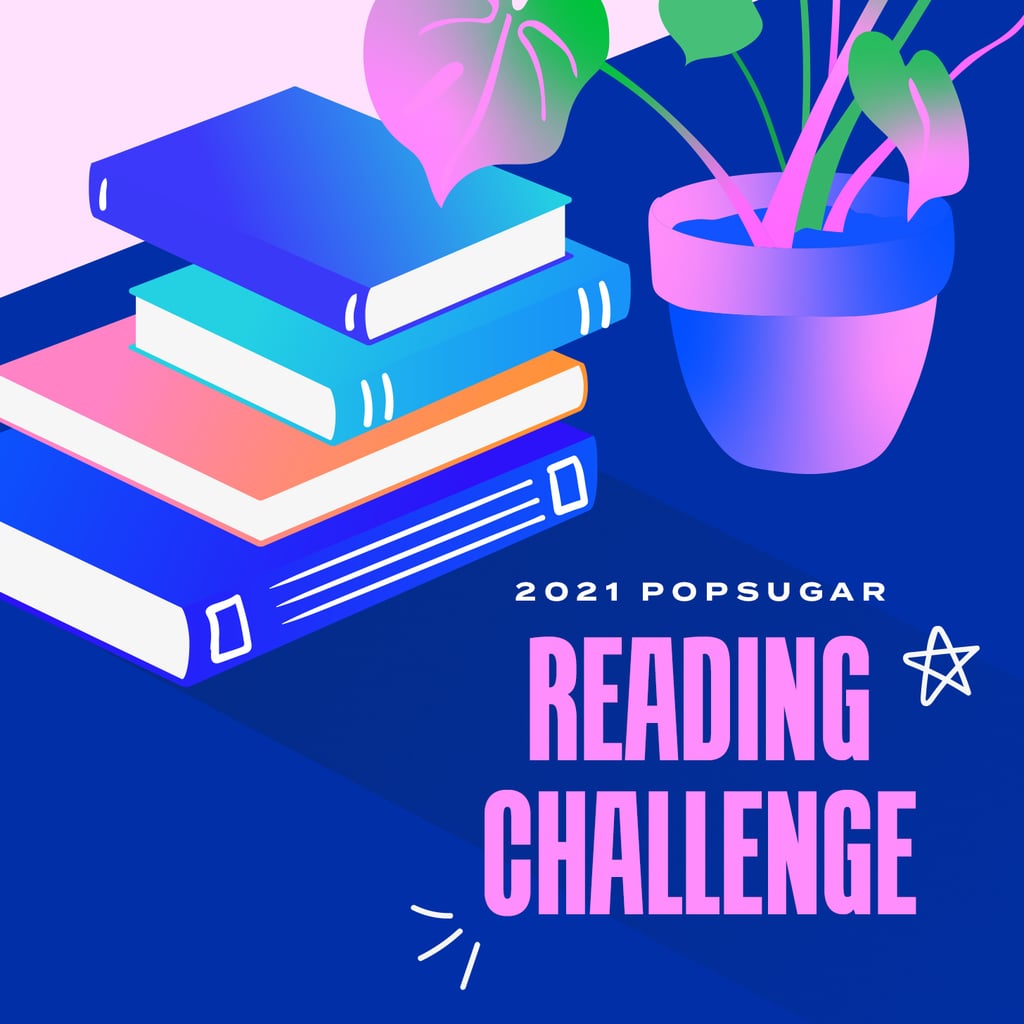 Hello everyone!
The end of 2020 was really rough. I literally hit the bottom. I was going on like on automaton: sleep, eat, work, kids, sleep, eat, work, kids and so on. So I have been gone a long time. But I've somewhat crawled out of my hole and got life somewhat in order. I want to get back to my books that have been calling for me. And I also want to get back to blogging! I did not realize how much I have missed this!
Though I will be making some changes on how I go around all this and what I'll do and what I won't do anymore. But I'll have a separate post for you about all that later on. Today is all about making my TBR for this year!
I can't even tell you how hyped I got while I was making my list of books to read for this years Popsugar reading challenge. I'm so ready to get back to reading!
But let's get a look at the prompts and what I'm planning on reading, shall we?
REGULAR PROMPTS
A book that is published in 2021
– A Court of Silver Flames by Sarah J. Maas
An afrofuturist book
– An Unkindness of Ghosts by Rivers Solomon
A book that has a heart, diamond, club or spade on the cover
– Spellslinger by Sebastien de Castell
A book by an author who shares your zodiac sign
– Year One by Nora Roberts
A dark academia book
– The Secret History by Donna Tartt
A book with a gem, mineral or rock in the title
– Chain of Gold by Cassandra Clare
A book where the main character works at your current or dream job
– Mr. Penumbra's 24 Hour Library by Robin Sloan
A book that has won the Women's Prize for fiction
– The Song of Achilles by Madeline Miller
A book with a family tree
– Legendborn by Tracy Deonn
A bestseller from the 1990s
– Assassin's Apprentice by Robin Hobb
A book about forgetting
– Recommendations appreciated!
A book you have seen on someone else's bookshelf
– Stalker by Lars Kepler
A locked-room mystery
– The Woman in Cabin 10 by Ruth Ware
A book set in a restaurant
– With the Fire on High by Elizabeth Acevedo
A book with a black-and-white cover
– Ninth House by Leigh Bardugo
A book by an indigenous author
– Recommendations appreciated!
A book that has the same title as a song
– Uprooted by Naomi Novik
A book about a subject you are passionate about
– The Scorpio Races by Maggie Stiefvater
A book that discusses body positivity
– Beneath the Sugar Sky by Seanan McGuire
A book on a Black Lives Matter reading list
– Slay by Brittney Morris
A genre hybrid
– Mexican Gothic by Silvia Moreno-Garcia
A book set mostly or entirely outdoors
– Where the Crawdads Sing by Delia Owens
A book with something broken on the cover
– The Library of the Unwritten by A.J. Hackwith
A book by a Muslim American / Muslim British author
– Unravel Me by Tahereh Mafi
A book that was published anonymously
– The Silver Cage by Anonymous
A book with an oxymoron in the title
– Recommendations appreciated!
A book about do-overs or fresh starts
– Middlegame by Seanan McGuire
A magical realism book
– The Shadow of the Wind by Carlos Ruiz Zafon
A book set in multiple countries
– A Tale of Two Cities by Charles Dickens
A book set somewhere you'd like to visit in 2021
– I don't know 😀
A book by a blogger, vlogger, youtuber or other online personality
– Let's Pretend This Never Happened by Jenny Lawson
A book whose title starts with "Q" or "X" or "Z"
– The Queen of the Tearling by Erika Johansen
A book featuring three generations
– The Great Alone by Kristin Hannah
A book about a social justice issue
– To Kill a Mockingbird by Harper Lee
A book in a different format than what you normally read
– I'd really appreciate some manga recommendations for this prompt!
A book with fewer than 1000 reviews
– Onnen Tunti by Anna-Leena Härkönen (my favorite Finnish author)
A book you think your best friend would like (i don't have friends so i'll just go with my sister)
– The Rabbit Hunter by Lars Kepler
A book about art or an artist
– An Enchantment of Ravens by Margaret Rogerson
A book everyone seems to have read but you
– The Dream Thieves by Maggie Stiefvater
Your favorite prompt from a past popsugar reading challenge
– The Belles by Dhonielle Clayton
ADVANCED PROMPTS
The longest book (by pages) on your TBR list
– The Way of Kings by Brandon Sanderson (1258 pages!!!)
The shortest book (by pages) on your TBR list
– You're Only Old Once by Dr. Seuss (42 pages)
The book on your TBR with the prettiest cover
– Aurora Rising by Amie Kaufman & Jay Kristoff
The book on your TBR with the ugliest cover
– Wither by Lauren DeStefano
The book that's been on your TBR the longest
– I just cleared my TBR of one of the old old adds xD
Grave Mercy by Robin LaFevers
A book from your TBR that you meant to read in 2020
– Bitter Orange by Claire Fuller
A book from your TBR that you associate with a favorite person/place/thing
– Any Harry Potter book
A book from your TBR list chosen at random
– Storm and Fury by Jennifer L. Armentrout
A DNF'ed book from your TBR list
– Renegades by Marissa Meyer
A free book from your TBR list (gifted, borrowed or from the library)
– Lazarus by Lars Kepler
---
So there you have it! I have about 50 books on my TBR and I'm going to actually tackle all those down this year! Although I am a little scared of the Way of the Kings because it is a brick! But I'm so excited! I feel so refreshed and light hearted for some reason going into this this year.
If you have any recommendations to give, please do! I'd really appreciate those. 🙂